: :: ::: :::: ::::: :::::: ::::::: ::::::::
now, recent or coming up
::::::::::::::: ::::::::::::::
STRANGE STRANGERS, work awarded at the Phonurgia Nova Awards 2020
Phonurgia Nova Festival 2020, 2-4 October, Bibliothèque nationale de France (BnF), Paris
"Pablo Sanz livre une pièce d'une grande richesse en timbres, en fréquences, en dynamiques, avec un travail très fin sur les plans sonores. La première séquence, qui va guider toute l'écoute, met joliment en oeuvre la démarche d'écologie radicale développée par la philosophe Vinciane Despret : celle de nous situer face aux autres espèces animales comme des individus face à d'autres individus, de les percevoir non simplement comme des représentants de leur vaste famille, mais dans leur singularité de sujets. Nous voilà à proprement parler interpellé·es et questionné·es par ces "étranges étrangers".
Juliette Volcler – Phonurgia Nova
commissioned for R(A)DIO(CUSTICA), Czech Radio (Český rozhlas Vltava ČRo3), the composition was aired for the first time at Radioateliér PremEdition on 30.10.2019, curated by Ladislav Železný.
····
ACTIVITIES CANCELLED OR POSTPONED DUE TO COVID-19 PANDEMIC. TAKE CARE AND STAY SAFE
ENTANGLED | immersive concert | Phonos, Barcelona | 31.03.2020   rescheduled 28.09.2020 (TBA)
ENTANGLED | immersive concert | Reina Sofía Museum, Madrid | 17.04.2020  rescheduled 7.11.2020
Laboratorios de la Escucha | Resistències Artístiques. Producción artística en entornos educativos
listening and sonic exploration workshops with primary school children in collaboration with Weekend Proms | Alicante, Spain | 10-13.05.2020
Madrid sin palabras: una ecología vibrante | exhibition | Matadero Contemporary Art Center, Madrid | spring-summer 2020 (TBA) 
postponed autumn 2020 (TBA)
Audiosphere · Social Experimental Audio, Pre- and Post-Internet | exhibition | Reina Sofía Museum, Madrid | 27.05 – 21.09.2020
curated by Francisco López | postponed 2020-21 (TBA)
residency, commissioned new work for the 5th Centenary of the First Round-the-world Voyage at the Former Residence of the Ambassadors of Spain, Washington DC, US   Spain-USA Foundation, Embassy of Spain's Cultural Office | 28.05 – 02.07.2020 (exhibition dates TBA)
ENTANGLED | immersive concert | NYC, US (TBA)
live performances and presentations | Northeast US (TBA)
Festival Rien à voir | Monestiés, France | summer 2020 (TBA)  postponed 19.06.2021
grant and artistic research residency | Casa de Velázquez, Madrid | autumn 2020
Hangar-CVZ program in collaboration with Institut Français Barcelona
: :: ::: :::: ::::: :::::: ::::::: ::::::::
latest releases
::::::::::::::: ::::::::::::::

STRANGE STRANGERS | commissioned work for R{A}DIO{CUSTICA}
Czech Radio Vltava :: CRo 3 :: Český rozhlas | premiere 30.10.2019 | available on streaming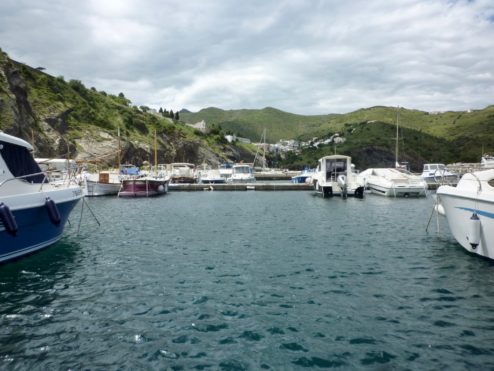 42º 25′ 32″ N 3º 9′ 59″ E, digital release available on Bandcamp, 2020

38° 41′ 55″ N 9° 10′ 45″ W, digital release available on Bandcamp, 2020

49º 24′ 17″ N 19º 29′ 13″ E, digital release available on Bandcamp, 2020

42° 12′ 16″ N 4° 29′ 37″ W, digital release available on Bandcamp, 2020

39° 22′ 29​.​54″ N 3° 20′ 8​.​77″ W, digital release available on Bandcamp, 2020

54° 36′ 5″ N 6° 2′ 5″ W, digital release available on Bandcamp, 2020 (reissue from 2014)

49º 23′ 35″ N 19º 32′ 52″ E, digital release available on Bandcamp, 2020 (reissue from 2017)
: :: ::: :::: ::::: :::::: ::::::: ::::::::
recent
::::::::::::::: ::::::::::::::

Madrid sin palabras: una ecología vibrante | Residencia de Creación Radiofónica Experimental 2019-20
grant and artist-in-residence | Matadero Centre for Contemporary Creation, Madrid, Spain
Centre for artistic residencies at Matadero Madrid (CRA) Matadero Madrid
with the collaboration of the Spanish Association for Electroacoustic Music and Sound Art (AMEE) and Radio Nacional de España (RNE)

Master of Electroacoustic Music Composition (MCE) | CSKG, Madrid | course teaching | spring term 2020

ART´s BIRTHDAY Euroradio Ars Acustica Special Evening | 17.01.2020
madrid without words: a vibrant ecology | Radio Clásica, Spanish National Radio (RNE)
broadcast | curated by Miguel Álvarez-Fernández (Ars Sonora)

CORAZÓN PULMONES HÍGADO / HEART LUNGS LIVER | Matadero Madrid
Center of artistic residences's exhibition 2019 | 29.11.2019 – 02.02.2020
group show | curated by Mónica Hoff & Andrea Pacheco González
features madrid ~ aire, immersive binaural sound work

STRANGE STRANGERS | commissioned work for R{A}DIO{CUSTICA}
Czech Radio Vltava / CRo 3 / Český rozhlas | Radioatelier PremEdition 30.10.2019, 22:00 (premiere)
curated by Ladislav Zelený

EMS Elektronmusikstudion, Centre for Swedish Electroacoustic Music and Sound-Art, Stockholm
residency | 25.09 – 7.10.2019
kindly supported by the Embassy of Spain in Sweden

ENTANGLED | ambisonic 24.4 immersive concert with AUDIORAMA
Geiger Septemberfest!, Gothenburg, Sweden | 27.09.2019

publication | Environmental Composition Approaches. A Portfolio of Works
PhD in Artistic Research. Electroacoustic Music Composition and Sonic Arts Practice
hardcover book. A4, 265 pp. + 64GB USB flash drive card. super-limited edition of five, June 2019

Francis Chagrin Award 2019 | Sound and Music | London, UK
supporting the ongoing live performance series SPECTRUM (STÅTIC LIMBØ)

RADIOPHRENIA 2019 | temporary art radio station | Centre for Contemporary Arts, Glasgow | 13-26 May 2019
from 20 to 20000 hz, broadcast of three works from the series

Lights Out | Old Hairdressers | Glasgow | 4.03.2019
a communal listening event in the dark featuring the work 49º 23′ 35" N 19º 32′ 52" E
a podcast of the event´s programme is also available
: :: ::: :::: ::::: :::::: ::::::: :::::::: ::::::::: :::::::::: ::::::::::: :::::::::::: ::::::::::::: :::::::::::: ::::::::::::: :::::::::::::: :::::::::::::::
n e w s a r c h i v e
::::::::::::::: :::::::::::::: :::::::::::::: ::::::::::::: :::::::::::: :::::::::::: :::::::::: :::::::::: ::::::::: :::::::: ::::::: :::::: ::::: :::: ::: :: :
2018 | 2017 | 2016 | 2015 | 2014 | 2013 | 2012 | 2011 | 2010 | 2009